Easy creamy pumpkin pasta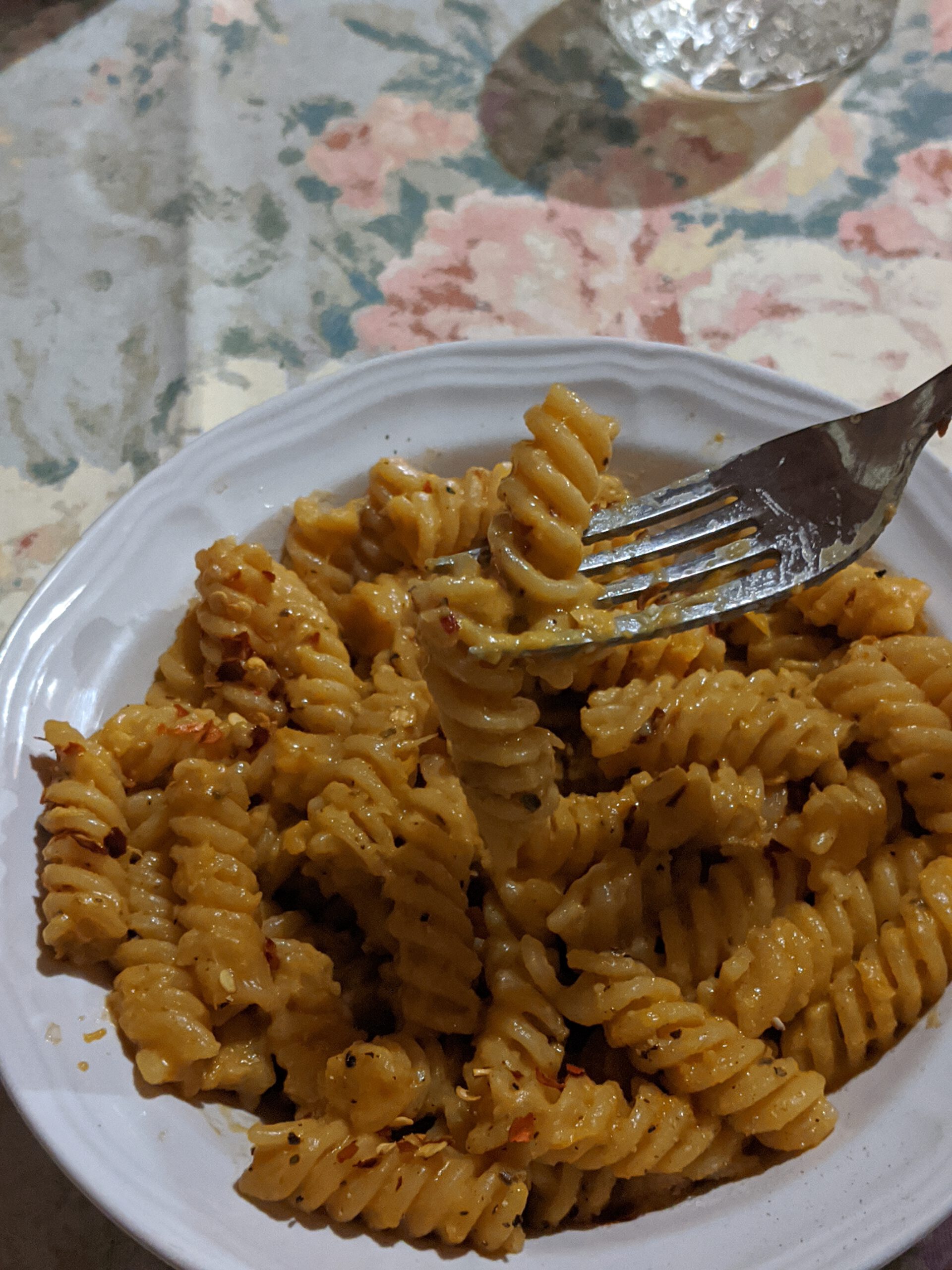 Ingredients
500g your favourite pasta
750g butternut squash/pumpkin, peeled and cut into large chunks
2 garlic cloves, peeled
1 large onion, quartered
1 cup canned coconut milk
1 tsp dried rosemary
1 veggie stock cube
1/4 tsp ground black pepper
Salt, to taste
Chilli/basil to serve
Method
Preheat oven to 200°C/400°F. Place pumpking, onion and garlic onto a tray lined with non-stick baking paper. Bake for 40-45 minutes until golden and soft
In the meantime, cook pasta according to package instructions. Once al dente, strain and set aside
When the pumpkin has cooked through, combine all the roast veggies into a blender with the coconut milk, rosemary, veggie stock cube and black pepper. Blend until smooth. Taste and add salt if needed
Combine the sauce and pasta into a large pot and gently heat up until warmed
Top with fresh basil and serve immediately!
---
---