Funky bombay potatoes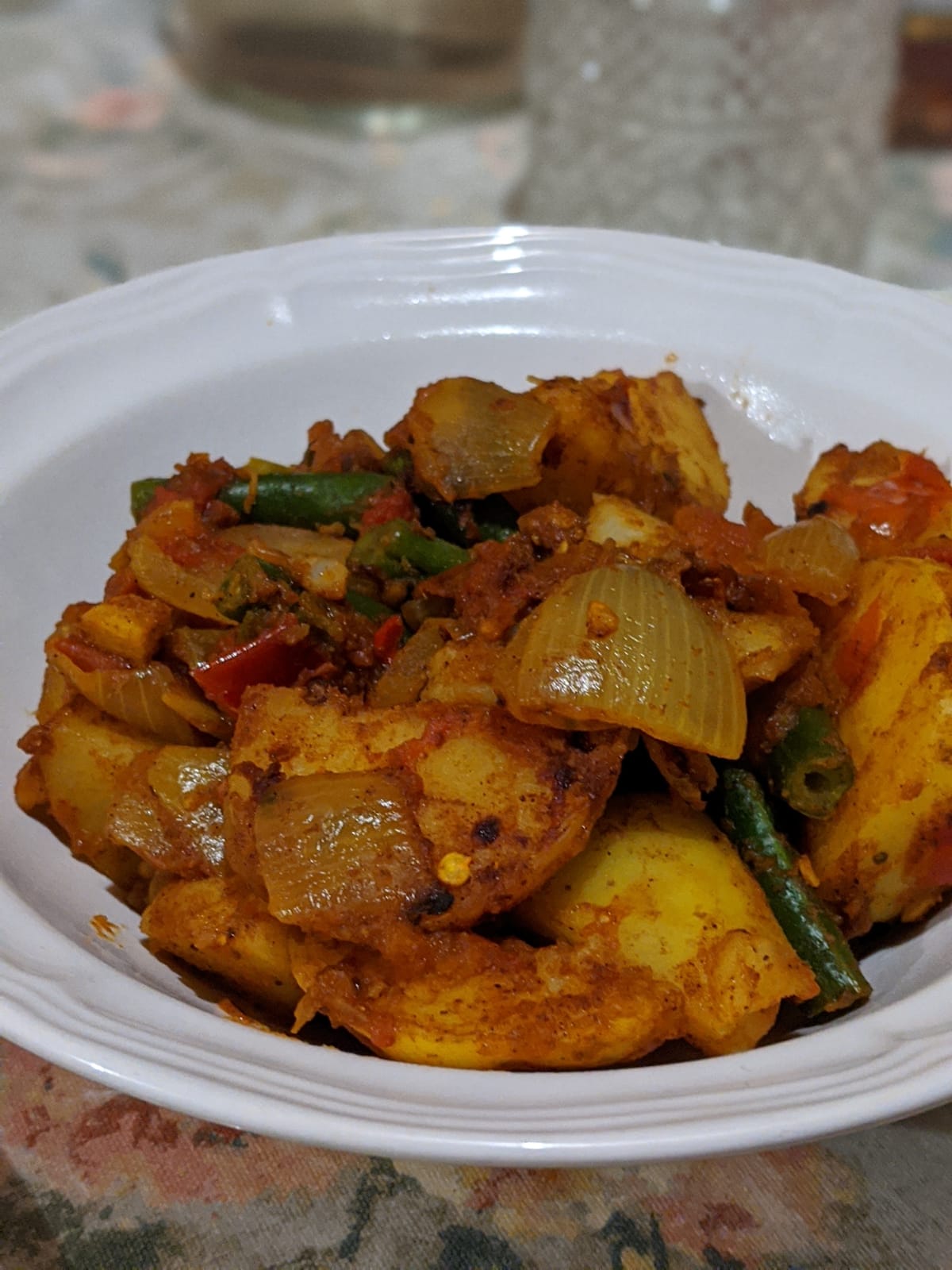 A simple, full flavoured meal or side to complement another dish
800g or however many spuds you like
4 fresh tomatoes diced or a can
2 big handfuls of green beans
2 cloves of garlic or more
1 big chunk of ginger
1 onion or two
1/2 a teaspoon of Turmeric
2 teaspoons of ground coriander
2 teaspoons of Garam masala
1 teaspoon of ground cumin
A pinch or two of salt
2 tablespoons of oil
A few fresh chillis
Chop up the garlic, ginger, chilli and tomatoes.
Chop the potatoes into small quarters or pieces if they are already large and boil them for at least 10 minutes before setting aside.
Chop up the onion and simmer on medium heat in a big pan with the oil. When the onion is fragrant, add and mix the spices as well as salt, ginger and garlic.
Add the potatoes and let the spices coat them. Cook for a few minutes then add the tomatoes and chilli. When the tomatoes have thickened up a bit then lastly add the beans until cooked and add more spices or salt to your liking.
Note: If you like softer potatoes, then cook for longer than 10 minutes. You can also blend the tomatoes with the garlic and ginger so it becomes smoother.
---
---