Big Arse Vegan Breakie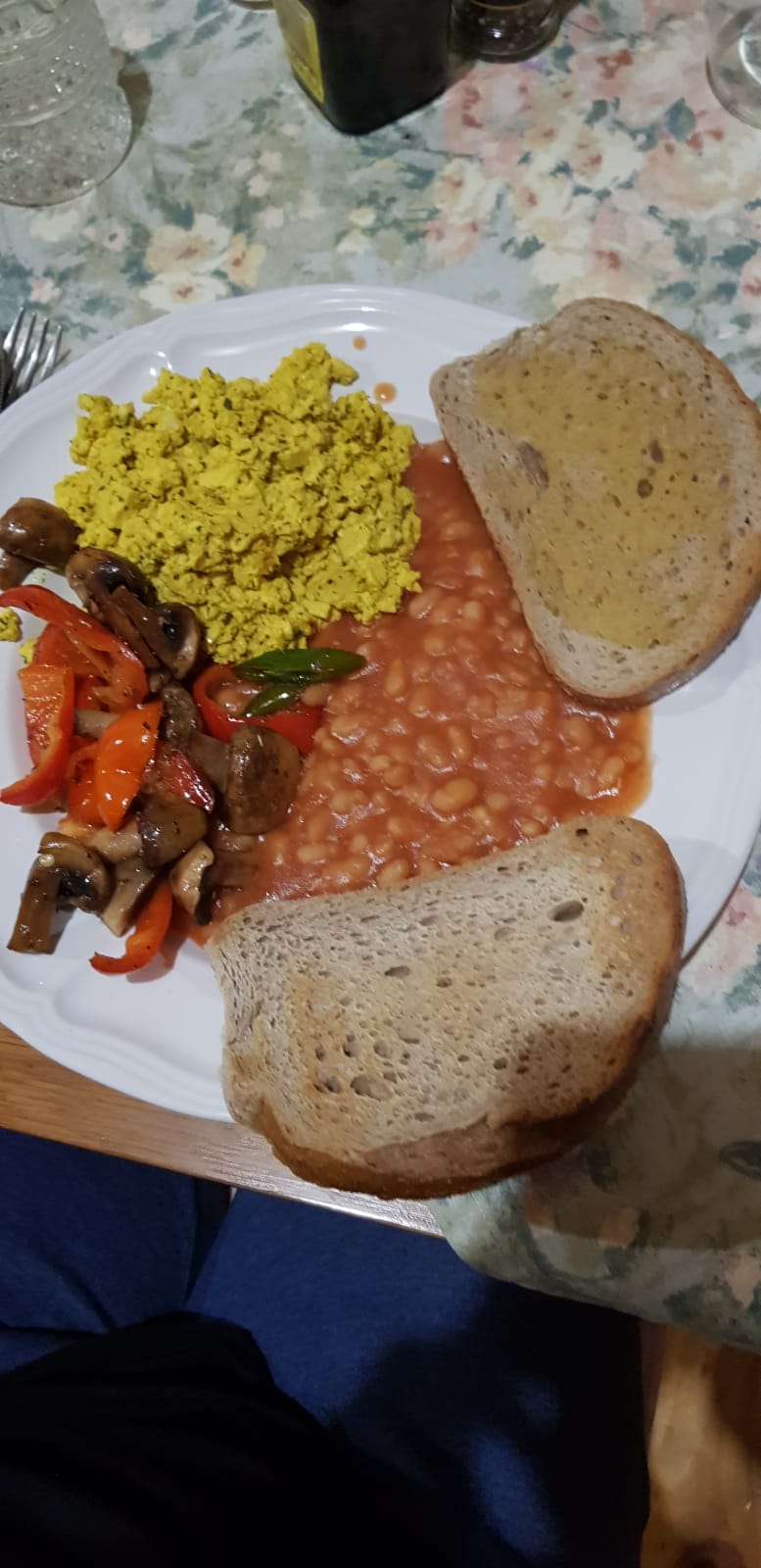 Vegan take on a traditional fry up breakfast. Great for any time of the day.
Ingredients
Tofu (silken for soft type egg style or firm for firmer)
Capsicum, mushrooms, onions – or whatever veggies you have at hand
Baked beans
Toast
Smoked paprika
Chili
Garlic
Turmeric
Oil, olive, canola, marg, butter or whatever
Salt and pepper
Portion control is up to you add as much as you want or need depending on how many of you there are.
Method
Heat baked beans, can also make your own instead of tinned I will add seperate for this. Add teaspoon of smoked paprika add more to taste or leave it out completely tis up to you how you wish to flavour your beans. Best to cook them on a slow heat so you can get everything else done while these heat up. Or just turn them off once warm.
Slice the vegetables in nice chunky manner.
Chop as much garlic and chilli as you fancy.
Fry the veggies, garlic and chilli. Don't go crazy here you want to keep them nice and crunchy. TIP add some Worcester, Maggi or Soy sauce to add some more flavour. Once they are near cooked turn right down low to keep warm while you do the tofu scramble.
Crumble the tofu with a fork
Fry in a pan with a little bit of oil and add a couple of teaspoons of turmeric, some salt and pepper and well in fairness any other herbs that tickle your fancy. This will take no time at all you only need to heat it up in essence.
While the scramble is frying away throw the toast in.
Serve it all up
Enjoy!
Any more text
---
---