Smoked BBQ Tempeh/Tofo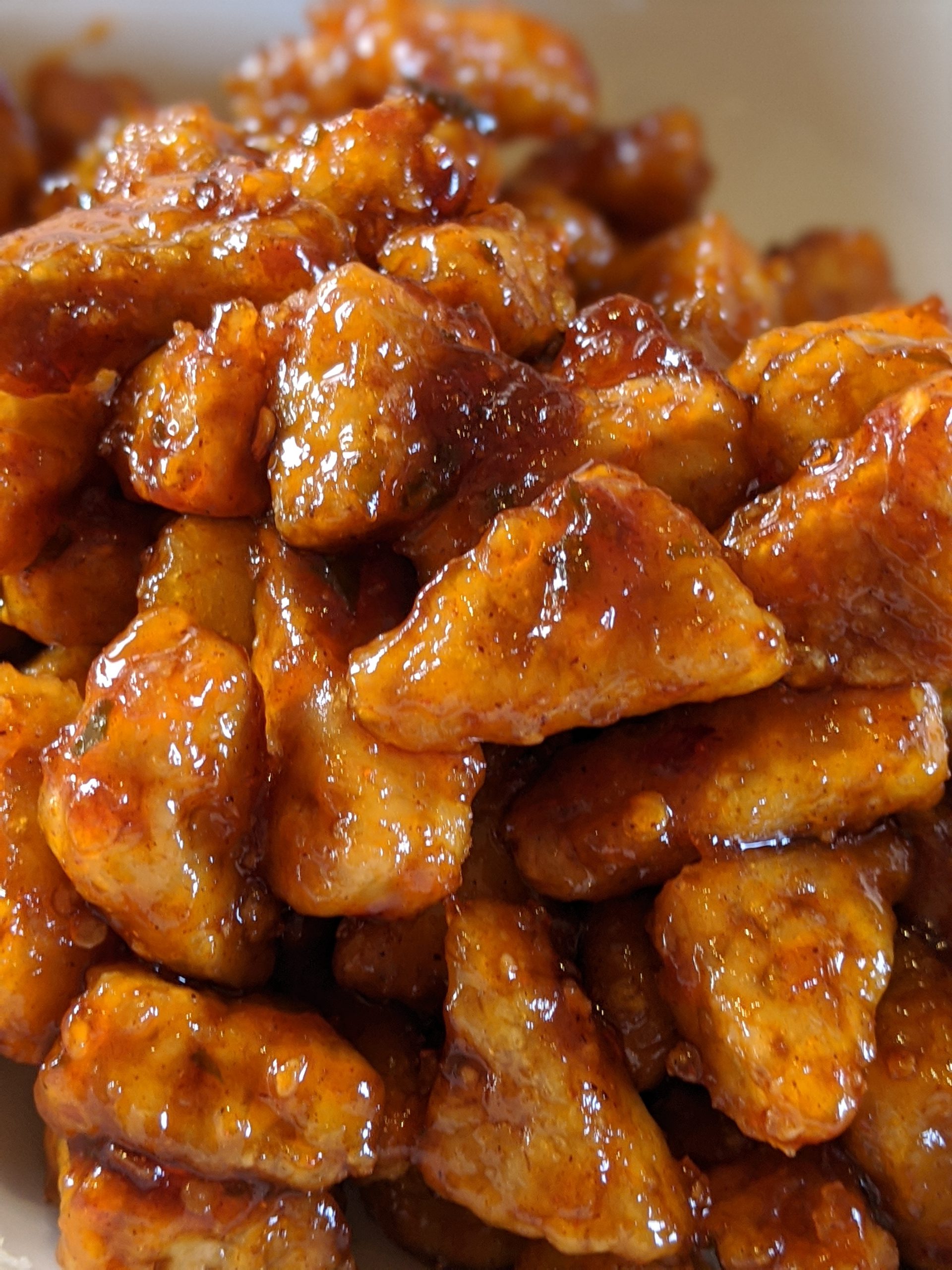 This spicy crispy fried dish is great as a snack side or a main served with rice.
Ingredients
Tempeh or firm tofu
Cornflour
Smoked paprika
Chilli powder
Fresh chilli
Garlic
Ginger
Maple syrup
Tomato, bbq or any other sauce you prefer
Method
Cut tempeh into cubes or sticks, around the size of your thumb
Rub in cornflour until all sides are coated well
In a frying pan with a thin layer of cooking oil fry each side until golden and crispy. Then remove and keep to the side for later. It's key to get them crispy here though otherwise it will make for a soggy dish later
Chop fresh chilli, garlic and ginger you can also leave these out or add other ingredients it's up to you what you use for seasoning
Fry the fresh ingredients in the pan used before it's fine to use the same oil with bits of cornflour in it
Keep the pan on medium heat and add around half a cup of maple syrup to the pan and continuously stir this will thicken and make your sauce sticky
Add a teaspoon of smoked paprika
Add chilli powder to taste make them as hot or mild as you want
Add around half a cup of your sauce of choice all the while keep stirring your sauce
Once sauce is thick and sticky toss in your pre crispy tofu/tempeh and fry for a little bit until all the pieces are coated with the sauce
Serve and enjoy
You have all the flexibility in the world with this dish pretty much the only keep elements are coating and frying the tempeh or firm tofu, make sure they are crispy before setting aside. Maple syrup the other key element as it thickens and makes the sauce stick. With the seasoning and sauce experiment and try different ingredients and scale up or down based on how much crispy fried goodness you prepared.
If you create a kick arse sauce blend, please share.
---
---