Seasonal Stir-fry Veg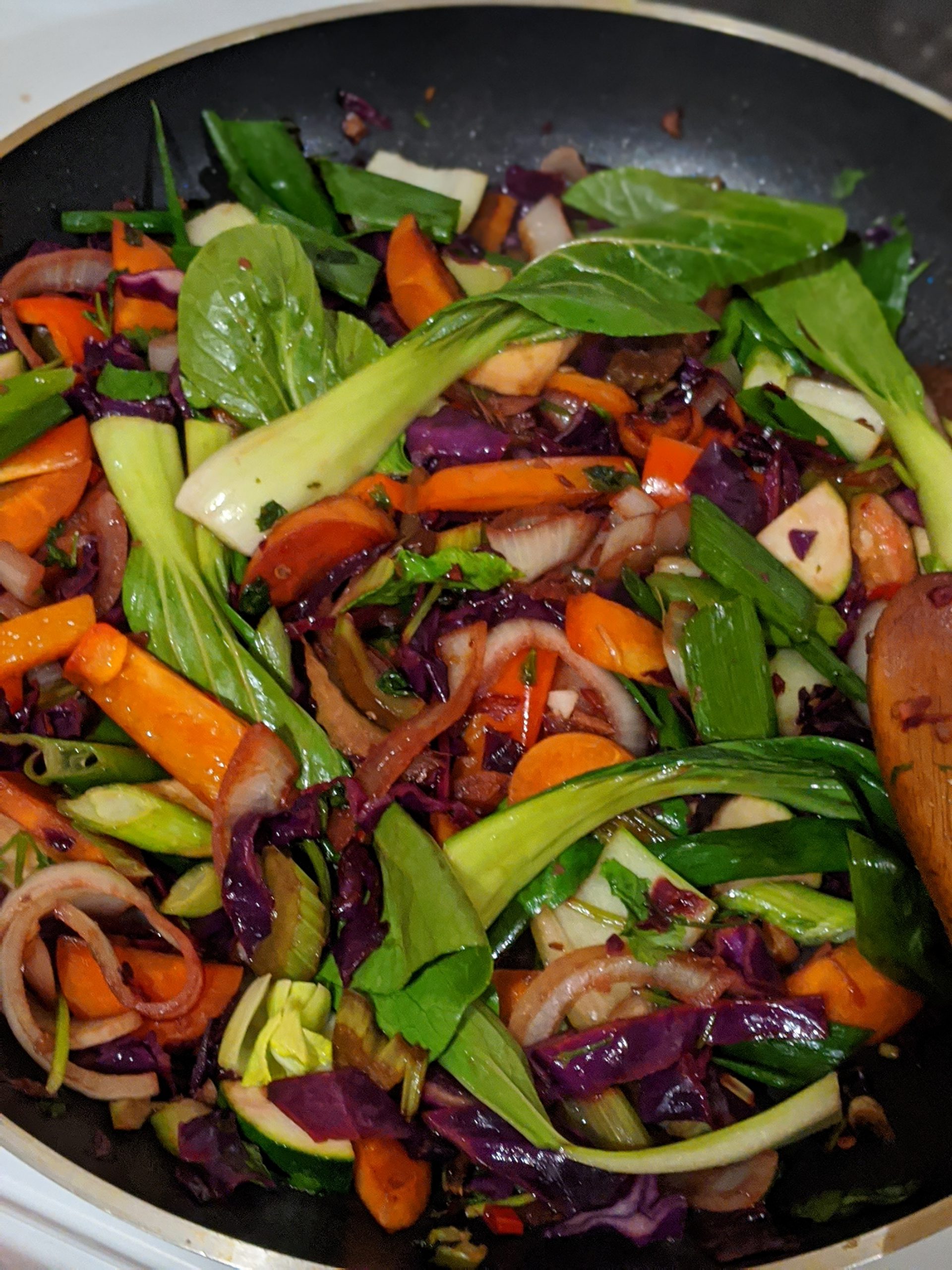 Easy stir fry to make with whatever vegetables you have at hand, below is just my example.
Ingredients
Onion
Carrot
Bok Choy
Cabbage (red, white or Chinese)
Paprika
Celery
Zucchini
Chilli
Garlic
Lemongrass, half a shoot/stem
Coriander
Fish sauce
Soy sauce
Lemon or lime
Cooking oil
Rice
Method – Stir-fry
Chop all vegetables
Finely diced the garlic, chilli, ginger and lemongrass
Heat the oil in a wok or frying pan to medium to high temp
Add the harder veggies, like carrot and celery (anything that you'd need to cook a little longer). Stir-fry for about 5 mins
Throw in the remainder of in ingredients and sauces
Stir fry for around 5 mins, or until all is cooked to your liking, key here is to not over cook everything they are only vegetables so you should leave them very crunchy to add texture to this dish. Nothing worse than a soggy sir-fry.
Add salt, chilli or sit sauce to taste but with the fish and soy sauce you skid be grand on the salt front.
Serve with rice and toss the fresh coriander on top.
Method – Rice
Best to cook your rice first so you can serve the stir-fry fresh and hot. If you don't have a rice cooker best way is in microwave.
1 cup of rice to 2 cups of water for white rice / 1 cup of rice to 3 cups of water for brown rice
Cook on high uncovered for 10 mins then covered for white: 12mins / brown: 20mins
---
---